Contract Vehicles
GSA 8(a) STARS III GWAC

Contract Number: 47QTCB21D0255
DUNS Number: 079319082
CAGE Code: 73HB9
Contract Manager: Roya Maher, Roya.Maher@A3LFederalWorks.com
GSA eLibrary: A3L Federal Works, LLC
8(a) STARS III, a small business set-aside GWAC, provides flexible access to customized IT solutions from a large, diverse pool of 8(a) industry partners. This next-generation GWAC builds upon the framework of 8(a) STARS II and expands capabilities for emerging technologies and outside the continental United States (OCONUS) requirements.
8(a) STARS III GWAC Features
Ceiling: $50 Billion
Ordering Period:
July 2, 2021 to July 1, 2029 (inclusive of the 5-year base period and one 3-year option period)
Task Order Types:
Fixed Price, Time and Materials, Labor-Hour or a hybrid blend of these task order types.
Contract Fee:
The contract access fee for the 8(a) STARS III GWAC is 0.75%, the same as GSA Schedules.
For More Information:
GSA 8(a) STARS III Page
GSA MAS IT
GSA Multiple Award Schedule Information Technology
(Previously GSA IT Schedule 70)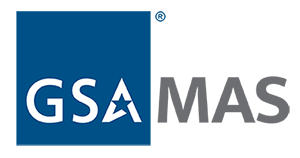 Contract Number: 47QTCA18D00K5
NAICS: 541519
DUNS Number: 079319082
Contract Manager: Roya Maher, Roya.Maher@A3LFederalWorks.com
GSA eLibrary: A3L Federal Works, LLC
A3L's GSA MAS Categories: 54151S and OLM
GSA MAS is the largest and most widely used acquisition vehicle in the Federal Government. GSA MAS is an indefinite delivery indefinite quantity (IDIQ) multiple award schedule, providing direct access to products and services from over 5,000 certified industry partners.
GSA MAS IT Features
Federal, state, and local governments can count on the industry partners on IT Schedule 70 to offer innovative IT products, services, and solutions at the best prices. Learn more about the features and benefits of GSA MAS:
Wide variety of products and services
Competitive prices and discounts
Flexible contracting and streamlined ordering
Compliant with federal cybersecurity guidelines
Access to small business credit
For More Information: GSA MAS IT Page
NOAA NMITS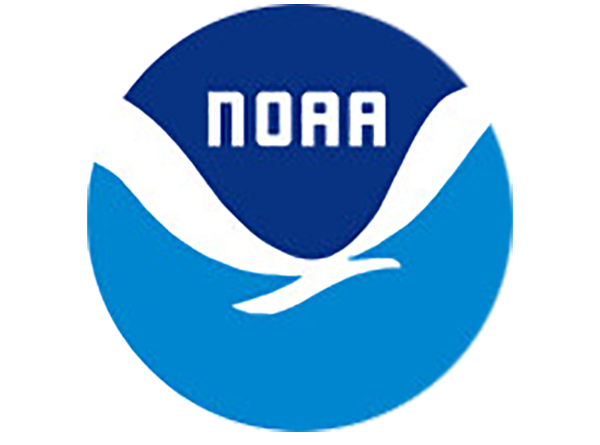 A3L Federal Works is a subcontractor on this vehicle.
Contract Manager: Roya Maher, Roya.Maher@A3LFederalWorks.com
The NOAA Mission IT Services BPA vehicle, referred to simply as "NMITS", provides information technology (IT) services, solutions, and support. NMITS is the acquisition framework for delivering the full scope of IT services and capabilities to support NOAA-wide IT solutions for Line Offices, Staff Offices, and Corporate Services Offices. NMITS will be utilized by all NOAA Offices.
Benefits of NMITS
NMITS enables NOAA missions to procure IT tools and provides a broad range of support in areas such as enterprise services, application administration, enterprise and cloud computing, data and voice network services, cybersecurity and information assurance. Customers putting NMITS to use should find it easier to succeed and enjoy a smoother journey through the IT acquisition process. As a customer-focused 10-year contract, NMITS features the following service enhancements:
Enhanced Performance – Selected vendors are pre-vetted and have extensive knowledge of NOAA and our critical missions.
Investment in Innovation – NMITS contractors have a goal in identifying and coordinating emerging IT solutions and technology integration opportunities.
Broad Corporate Engagement – Market research for sources is simplified for quicker reviews and approval.
For More Information: NOAA NMITS Page
The A3L Product Trainers quickly and thoroughly address all assigned Training Tasks. They analyze, design and implement training activities as needed. Josh Wise, Northrop Grumman
A3L Federal Works provides strong day-to-day Program Management leadership and support. Their overall support in meeting cost, schedule, and technical performance is excellent. Rich Robison, Northrop Grumman
A3L Federal Works is uniquely qualified to meet all of the specific requirements of the DoD ABIS Program. Northrop Grumman
A3L Federal Works provides highly skilled and professional personnel. Northrop Grumman
A3L Federal Works is consistent, dependable, and accurate. The company is fully committed to providing CMS a quality product. Elliot Sloan, CMS
A3L Federal Works excels in analyzing and adjusting work procedures for maximum efficiency. The company has been able to quickly grasp the most difficult concepts and meets all established goals and objectives. Elliot Sloan, CMS
A3L Federal Works' extensive program management skills, experience, technical knowledge, expertise, and attitude ensured successful mission accomplishment. The company's outstanding performance and distinguished service reflects great credit on them, the Agency, and the United States Army. Joe Gregg, DFBA
Back
Next