Company News and Highlights
A3L Federal Works, is an award-winning Woman-Owned Small Business (WOSB, SDB, SBA 8(a) certified, HUBZone certified), recognized for its leadership and performance.

June 2021
A3L Federal Works, one of 426 small businesses awarded $50B STARS III contract
"The 8(a) STARS GWAC program represents an inclusive opportunity for small, disadvantaged firms to compete within the federal marketplace and gain valuable experience in navigating agency requirements," said Exodie C. Roe III, associate administrator of the Office of Small and Disadvantaged Business Utilization within GSA.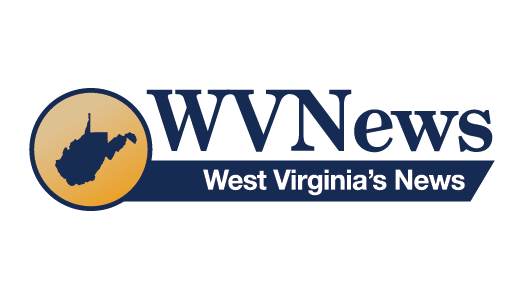 April 2021
A3L Federal Works, one of five companies selected in $25 million Army STEM workforce development contract
"Our team is able to help the Army achieve its programmatic objectives of expanding opportunities for schools to successfully compete for grants and contracts for basic and applied research, offering scholarships and internships to students pursuing degrees in STEM studies and leveraging existing relationships between (historically black colleges and universities) to inspire and engage diverse students in STEM studies," Maher said.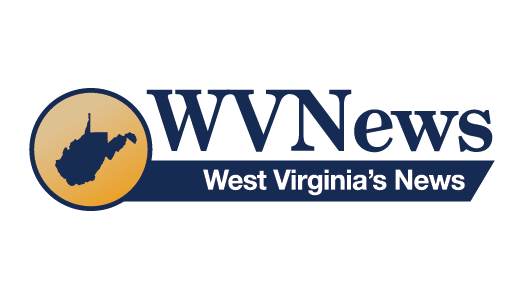 April 11, 2021
A3L Federal Works celebrates 7th year of operation, plans to double employee base this summer
"The most important thing is supporting meaningful contracts for our national security," Maher said. "We have NOAA cybersecurity, and we have DoD ABIS. They're all for protecting our citizens and protecting our warfighters. We are supporting a meaningful cause, and I'm honored to be providing jobs for our local community and revive the IT jobs here and retain our smart graduating engineers so they can have good, high-paying jobs and not leave West Virginia.
"I love my company and I want to grow it. I want to give more opportunities to the people of West Virginia and other people, too, but my focus is to keep the talent here and bring more IT work here."
Read article
VIEW PDF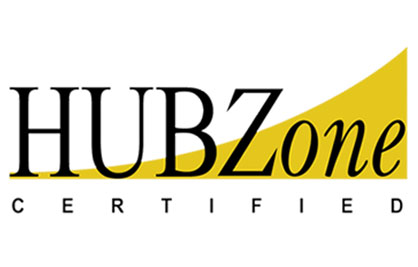 October 2019
A3L Federal Works obtains the HUBZone certification
We are proud to announce that A3L Federal Works is now officially HUBZone certified by the Small Business Administration. The government limits competition for certain contracts to businesses in historically underutilized business zones (HUBZone). It also gives preferential consideration to those businesses in full and open competition.
Joining the HUBZone program makes our company eligible to compete for the program's set-aside contracts and receive a 10 percent price evaluation preference in full and open contract competitions. HUBZone-certified businesses can still compete for contract awards under other socio-economic programs they qualify for.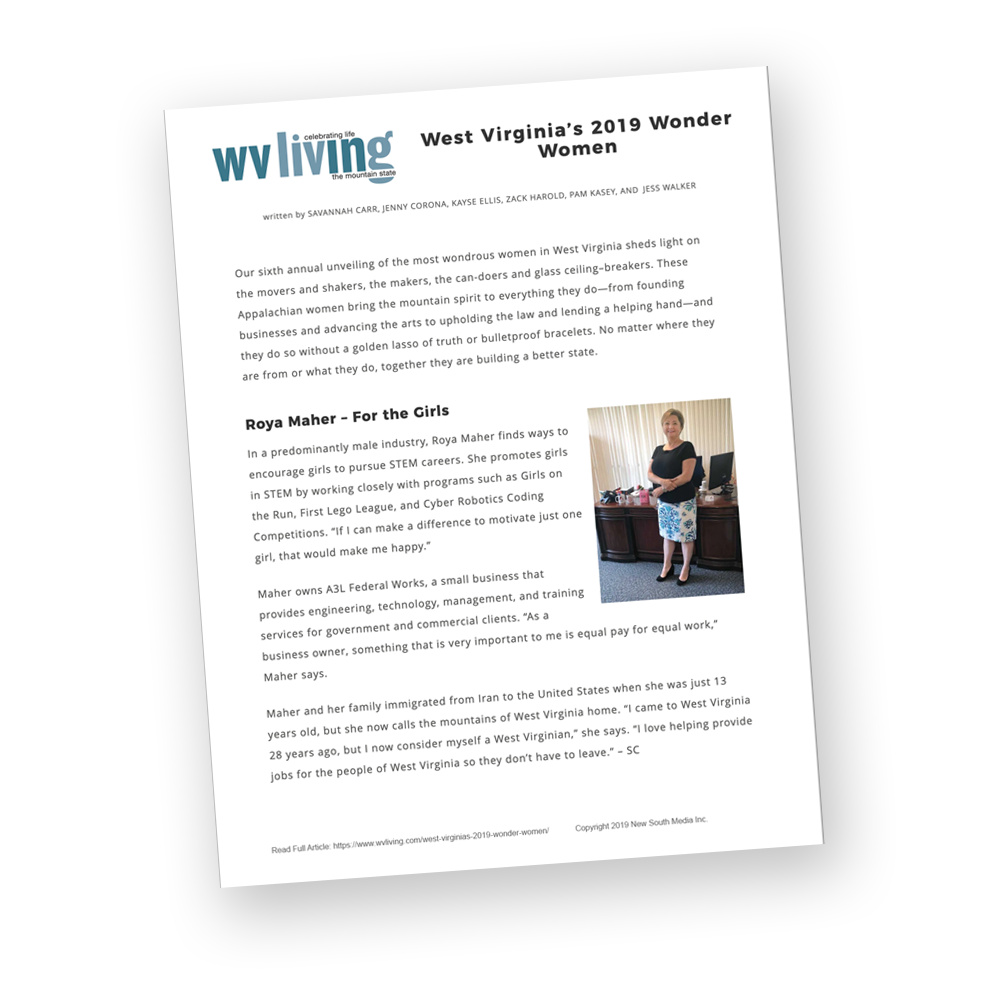 September 2019
Roya Maher named one of 2019's Wonder Women by WV Living Magazine
WV Living's sixth annual unveiling of the most wondrous women in West Virginia sheds light on the movers and shakers, the makers, the can-doers and glass ceiling–breakers. These Appalachian women bring the mountain spirit to everything they do—from founding businesses and advancing the arts to upholding the law and lending a helping hand—and they do so without a golden lasso of truth or bulletproof bracelets. No matter where they are from or what they do, together they are building a better state.
Read article

May 2019
A3L Federal Works named SBA's Encore-Owned Small Business of the Year
For continued work in government contracting and software development, A3L Federal Works is named the West Virginia Small Business Association's Encore-Owned Small Business of the Year.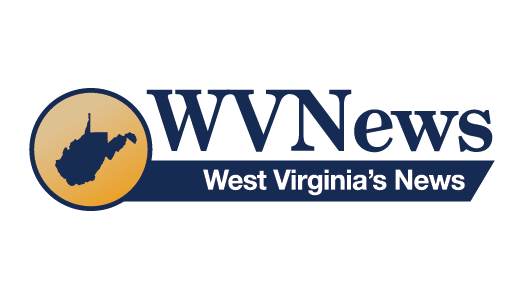 December 2018
Owner of up-start tech firm A3L Federal Works partners for success
You could say Roya Maher has an entrepreneurial spirit running through her veins. "It's in my DNA," Maher said while sitting inside a conference room on the second floor of the Alan Mollohan Innovation Center. "My whole family, they are all business owners."
Read article
VIEW PDF
A3L Federal Works provides strong day-to-day Program Management leadership and support. Their overall support in meeting cost, schedule, and technical performance is excellent. Rich Robison, Northrop Grumman
The A3L Product Trainers quickly and thoroughly address all assigned Training Tasks. They analyze, design and implement training activities as needed. Josh Wise, Northrop Grumman
A3L Federal Works provides highly skilled and professional personnel. Northrop Grumman
A3L Federal Works is uniquely qualified to meet all of the specific requirements of the DoD ABIS Program. Northrop Grumman
A3L Federal Works is consistent, dependable, and accurate. The company is fully committed to providing CMS a quality product. Elliot Sloan, CMS
A3L Federal Works excels in analyzing and adjusting work procedures for maximum efficiency. The company has been able to quickly grasp the most difficult concepts and meets all established goals and objectives. Elliot Sloan, CMS
A3L Federal Works' extensive program management skills, experience, technical knowledge, expertise, and attitude ensured successful mission accomplishment. The company's outstanding performance and distinguished service reflects great credit on them, the Agency, and the United States Army. Joe Gregg, DFBA
Back
Next