Leadership Team
A3L Federal Works' accomplished team of subject matter experts across many industries, including technology, engineering, energy, transportation, and infrastructure safety, ensures the right resources are available to successfully pursue and complete multitude of projects and contracts.
---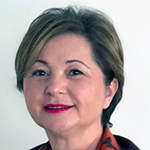 Ms. Roya Maher, PMP, President & CEO
In February of 2014, after many years of working in government and civilian sectors on a variety of technical and leadership projects, Roya Maher followed her dreams and founded A3L Federal Works, a Woman-Owned Small Business headquartered in Fairmont, West Virginia. In 2016 A3L Federal Works was certified by SBA as an 8(a) company.
Roya is a skilled engineer with a diverse background and experience in various fields such as software engineering, quality assurance and process improvement, knowledge management, lessons learned and metrics, data analytics, technical systems training, and biometrics systems. Roya has participated in and led various projects for Department of Defense (DoD), Department of Justice (DoJ), National Aeronautics and Space Administration (NASA), Centers for Medicare and Medicaid services (CMS), Department of Health and Human Services (DHHS), and most recently on a Cybersecurity contract with National Oceanic and Atmospheric Agency (NOAA).
She is a certified Project Management Professional (PMP) from the Project Management Institute (PMI) and has a proven record of successful project management. She not only has the technical expertise, but also has the demonstrated ability to manage projects and challenge, inspire, enable, encourage, and lead her employees and team members.
Roya holds a Federal Acquisition Management (FAM) certification and is knowledgeable about Federal Acquisition Regulations (FAR). She is the Vice-President of the Northern West Virginia Chapter of National Contract Management Association (NCMA) and contributes to educating both small and large businesses in essential rules and requirements in doing business with the federal government.
Roya holds Bachelor and Master of Science degrees in Operations Research and Industrial Engineering from Cornell University in Ithaca, New York. She also has a certificate in Software Engineering from West Virginia University.
---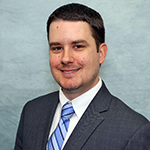 Mr. Clarence Swiger, Business Development Manager
Clarence is an experienced engineer with a background in project management, data analytics, statistics, software engineering, process mapping, technical reporting, teamwork, leadership, and problem solving. Recognized by organizational leaders for "constant commitment to planning and developing solutions to ensure timely completion of project goals" and "dedication to effectively solving problems that cross organizational boundaries and maximize team performance."
Prior to starting at A3L Federal Works in October 2018, Clarence worked for four years as a Management Engineer at Mon Health Medical Center in Morgantown, WV. In this role, he led improvement projects using Lean Six Sigma and other methodologies including total quality management, continuous flow, 5S, reengineering, value-stream mapping, and FMEA. His role also included Operations Analysis, which included collecting, organizing, and processing statistical data in the healthcare setting. He worked with the leadership team to identify opportunities for process improvement and cost savings. He routinely assessed organizational performance in relation to established goals and standards and recommended new approaches, policies and procedures.
Prior to that, Clarence worked for five years as a Metrics Analyst on the Knowledge Management Team at NASA IV&V in Fairmont, WV. His role was to perform detailed analysis on all NASA IV&V projects and generate metrics to assess project status and performance in support of effective project management control and resource management. He generated comprehensive metrics reports and performed continuous analysis of the data repositories to ensure correct and consistent data reporting. Clarence played a leading role on the team that developed a comprehensive NASA IV&V Program Metrics Plan in accordance with the Program's organizational goals and objectives.
Clarence is committed to growing the company, improving business processes and workflows, ensuring a high level of quality on all the company's projects, and helping maintain an excellent culture and business reputation at A3L Federal Works.
Clarence holds Bachelor's Degrees in Computer Engineering and Electrical Engineering, a minor in Mathematics, and a Master's Degree in Software Engineering, all from West Virginia University. He is a Certified Green Belt in Lean Six Sigma by the Institute of Industrial and Systems Engineers (IISE).
---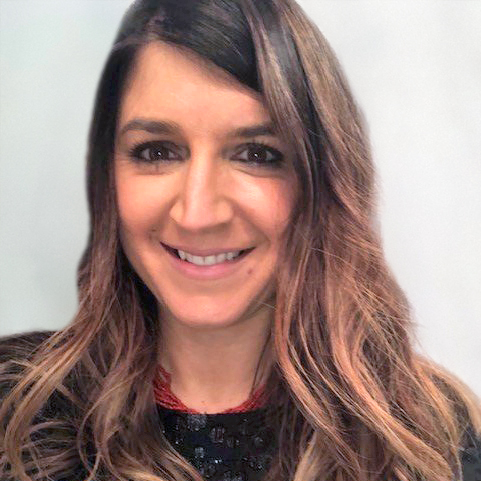 Ms. Hollie Reeves, PMP, Business and Financial Manager
Hollie is a self-motivated individual with many years of experience in both Finance and Accounting. She offers an expertise in Program Control, Financial Analysis, Budgeting, Financial Systems, Business Operations Support and Audit. She has proven leadership and success with the ability to meet tight deadlines and provide excellent customer service.
Prior to starting at A3L Federal Works in August 2018, she has worked for both Fortune 50 and Fortune 500 companies. Since 2011, she has been in the government contracting industry where she has managed the financial health of several large programs. She has worked with the Department of Defense (DoD), Department of Justice (DoJ), Centers for Medicare and Medicaid Services (CMS), National Oceanic and Atmospheric Agency (NOAA) and Department of Homeland Security (DHS).
She's a vital resource in cost proposals and negotiations and is constantly engaged with the customer. She's effective at interfacing with program and functional management to ensure customer requirements are met.
Hollie is committed to the financial health of the company while also ensuring the company is successful with its long-term business goals. Additionally, she's a team player who is excited to bring her experience to this rapidly growing small business.
Hollie holds a Bachelor of Science in Business Administration (Accounting) from West Virginia University. She is also a certified Project Management Professional (PMP) from the Project Management Institute (PMI). She received her Federal Acquisition Management (FAM) certification in 2018 from Pierpont Community & Technical College.
A3L Federal Works provides strong day-to-day Program Management leadership and support. Their overall support in meeting cost, schedule, and technical performance is excellent. Rich Robison, Northrop Grumman
The A3L Product Trainers quickly and thoroughly address all assigned Training Tasks. They analyze, design and implement training activities as needed. Josh Wise, Northrop Grumman
A3L Federal Works is uniquely qualified to meet all of the specific requirements of the DoD ABIS Program. Northrop Grumman
A3L Federal Works excels in analyzing and adjusting work procedures for maximum efficiency. The company has been able to quickly grasp the most difficult concepts and meets all established goals and objectives. Elliot Sloan, CMS
A3L Federal Works is consistent, dependable, and accurate. The company is fully committed to providing CMS a quality product. Elliot Sloan, CMS
A3L Federal Works provides highly skilled and professional personnel. Northrop Grumman
A3L Federal Works' extensive program management skills, experience, technical knowledge, expertise, and attitude ensured successful mission accomplishment. The company's outstanding performance and distinguished service reflects great credit on them, the Agency, and the United States Army. Joe Gregg, DFBA
Back
Next